9-29-13
Trip Details
Location: Jackson County, Iowa
Weather: About 76 degrees. Low Wind.
Time: Noon
Herpers: Jim Scharosch & Matt Ricklefs
Account by: Matt Ricklefs
Photos by: Matt Ricklefs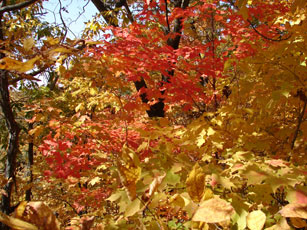 Well we actually squeezed out another trip so we headed for the hills. We worked our way toward one rock outcrop that may or may not be a rookery area but does often have Timbers holed up in the spring and fall as it is fairly close to a den. As it turned out, one was home. An approximately 24 inch Timber Rattlesnake (Crotalus horridus). We took some in situ shots so not to disturb it too much.
This was a short post as that was it for the day, but it confirms that this outcrop is well utilized and an area we need to keep an eye on.
Happy Winter!