5-23-15
Trip Details
Location: Linn and Iowa Counties, Iowa
Weather: 75 degrees, partly cloudy, light winds
Time: 10:30-4:30
Herpers: Jim Scharosch
Account by: Jim Scharosch
Photos by: Jim Scharosch
This was my Bullsnake Blitz day. I planned on hitting most every bullsnake site I knew of in one day to try and find a couple of them. There were a couple reasons for this, first being that I haven't seen a bullsnake in the last few years. I don't target them all that often and don't often find them if I'm not targeting them. Second is that my friend Jeff LeClere is working on a project with bullsnakes and needs samples collected for DNA comparisons.
So I visited five bullsnake sites in two counties. The photo below will give you a hint at how that turned out.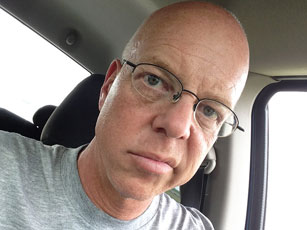 I flipped a lot of railroad ties and walked a lot of prairie. One of the sites had all of the junk bulldozed into a giant un-flippable pile. The entire day consisted of a couple of garter snakes, a couple of ringneck snakes and quite a bit of disappointment. So I left the last site and headed for home. I was driving and came up over a hill and there was a snake in the road. What were the odds that it was my target for the day? Who knows, but it was a Bullsnake (Pituophis catenifer sayi).
It was a young adult, around three and a half feet long. It was very pretty, with the typical black to reddish brown and back to black blotch coloration that we normally see in Iowa bullsnakes. It did the hissing defensive posture the entire time I was photographing it so that is all the shots I got. I got the DNA collected and sent the snake on it's way.
So the effort ended up paying off, even though it wasn't a super productive day. It ended on a positive note anyway!!