9-13-15
Trip Details
Location: Near Loreto, Baja California Sur, Mexico
Herpers: Joe Ehrenberger, Matt Cage, Mike Pingleton, Jim Scharosch
Account by: Jim Scharosch
Photos by: Jim Scharosch
It was Sunday and our last day in Loreto. Shaun and Jason had to leave a day early so they headed back to San Jose Del Cabo. We spent another day hanging out at the hotel pool and resting. We ended up watching NFL games in Spanish, which was kinda fun in its own way. Mike and I spent a bit of time shopping and wandering in Loreto. I really enjoyed this town and felt a connection to it that I did not feel in any other town in Baja California. San Jose Del Cabo was okay, but a bit hectic. La Pas was dirty and the streets were packed with cars. We only drove thru a small portion of Santa Rosalia, but the parts we passed through were dismal. Loreto was awesome. A little bit touristy, but not enough that it seemed fake. The streets were kept up and there was a welcoming feeling I didn't always feel in other towns.
Loreto used to the be the capital, and this was the old capital building.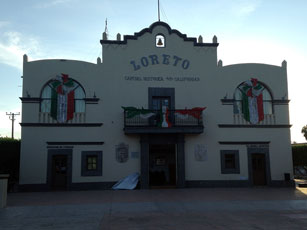 The mission here was built in 1697. It was the first mission in Baja California.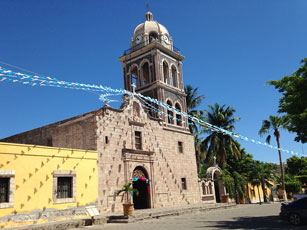 There is a nice shaded walkway with shops on either side for trinkets and souvenirs. I bought some handmade glassware at one small shop.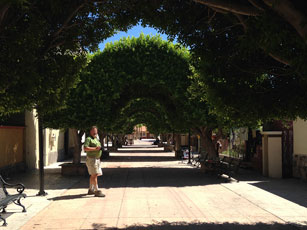 This was our hotel, the Hacienda Suites. It was a really nice hotel and the service was great. I would stay there again for sure!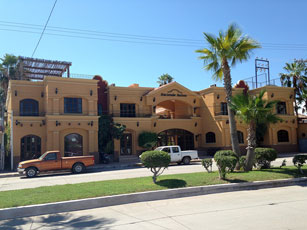 We ate at El Zopilote Brewing Company. It was cool having a craft beer after nothing but Mexican beers for the entire trip. The beer and the food were both very good. They even had a Rattlesnake IPA, which I had to have…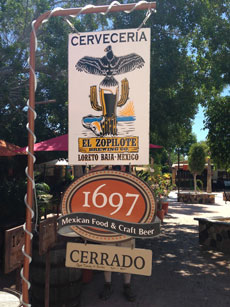 Evening came and it was time to cruise again.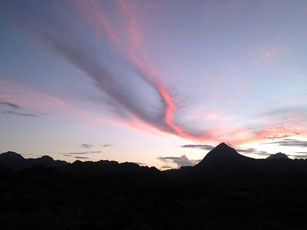 We switched riders today, I rode in Matt's car and Joe rode with Mike. We repeated the same strategy from the evening before, alternating passes on that same ten mile stretch of road. We had another productive night as well, with 22 baja california rattlesnakes, two night snakes, an adult mexican rosy boa, two juvenile red diamond rattlesnakes, one ground snake and a baja california ratsnake.
Again we only photographed new stuff or really cool stuff.
This Baja California Rattlesnake (Crotalus enyo) was really different than most we saw.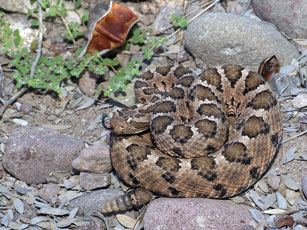 The contrast between the background and blotches was really vibrant. It was about two feet long.
This was an young adult Mexican Rosy Boa (Lichanura trivigata).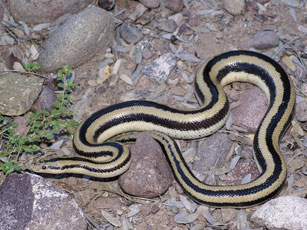 It was about two feet long. It was one of those snakes that was very difficult to release when we were done with photos. These were my first wild rosy boas and it was pretty magical to see them on the road.
Here is another Slevin's Nightsnake (Eridiphas slevini).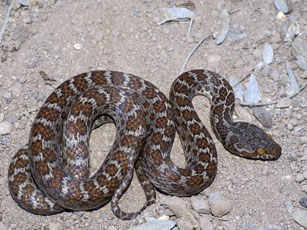 This one was much darker than previous specimens we had found. It was about fifteen inches long.
This is a Ground Snake (Sonora semianulatta)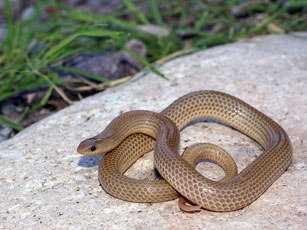 It was an adult about twelve inches long. Matt had not found one of these in his numerous trips to the area, so though it was a fairly nondescript snake, it was a pretty cool find.
Lastly, Mike and Joe found this Baja California Ratsnake (Bogertophis rosalie).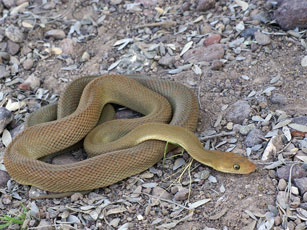 It was Mike's first adult ratsnake, so it was cool that they got it. I had the misfortune of being the only one to not be in a car that found one, but that didn't bother me too much. It was just under three feet in length.
That was it for the night and for Loreto. I can't wait to come back here.