4-8-17
Trip Details
Location: Linn and Buchanan Counties, Iowa
Weather: 65 degrees, sunny
Time: 2:30 p.m.
Herpers: Laura and Jim Scharosch
Account by: Jim Scharosch
Photos by: Jim Scharosch
Its the first snakes of the year! Laura and I went to our nearby snake den where I always start off each spring season. We figured it would be a "garters and browns" kinda day and we were mostly right. It took me about three rocks to find my first snake of the year, a Common Garter Snake (Thamnophis sirtalis).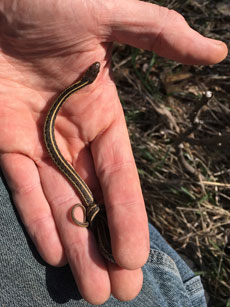 Not long after, Laura had her first of the year.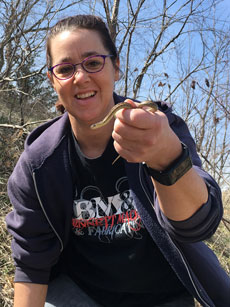 One rock held our first Brown Snakes (Storeria dekayi) of the season. there were five under this rock, but only four by the time I got a photo taken.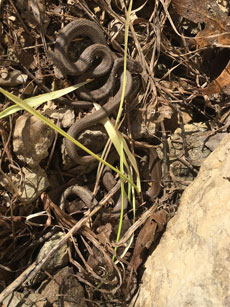 One rock held four larger male garters, all nearly exactly the same size.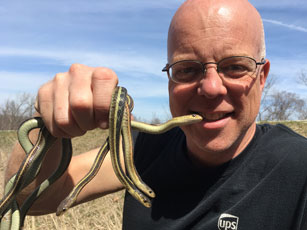 More garters...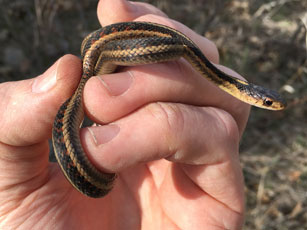 More browns...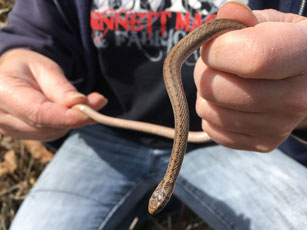 We stopped off at the prairie site where we have been doing extensive restoration work so we could see the area of the prairie that had been burned by the county.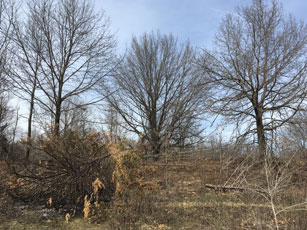 Laura spotted this group of cactus, which is a threatened species in Iowa. We have been marking all of the remaining clusters of this cactus within the area, and this was a new cluster that we had never noticed before. It might be the biggest, healthiest patch that we have found thus far.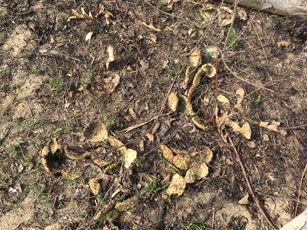 We moved on to a spot in Buchanan county in hopes of picking up our first fox snake of the year. This site is always good for early season juvenile Fox Snakes (Pantherophis vulpinis) and it produced again this spring.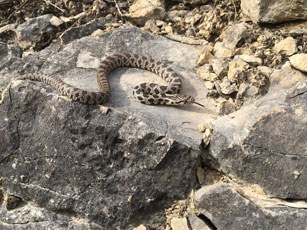 We did see a handful of garters and browns here as well, but didn't document any. Another successful early season trip to local spring hotspots!