6-18-17
Trip Details
Location: Jackson County, Iowa
Weather: 74 degrees, clear skies, windy.
Time: 12:30 pm
Herpers: Jim Scharosch
Account by: Jim Scharosch
Photos by: Jim Scharosch
I don't get out herping alone very often anymore, and sometimes it is kinda nice to wander around by myself looking for critters. Today was Father's Day and everyone was busy doing thier own things so I took an opportunity to get out and visit my favorite timber rattlesnakes that live up in Jackson County, Iowa. It was a nice cool day after a week of high temps, so I was pretty confident I would see some snakes on the rookeries if nowhere else.
It has been a while since we have seen a female rooking anywhere around the south den at this property. I took some time to check all of the possible outcrops, including past rookery areas, all to no avail. I did find this mid-sized Timber Rattlesnake (Crotalus horridus) basking in front of a large rock.
It was about a two and a half foot long snake, and much too small to be a rooking female. It was still nice to see a timber at the south den though.
I moved on to the north den. This time of year I don't normally check the dens themselves as the snakes have moved on. This time I had something up there I needed to check on, so I took a peek at the den, and was surprised to see someone looking back at me.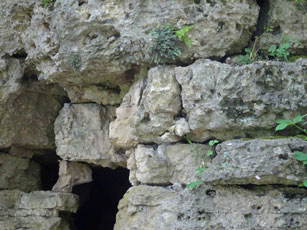 There's a timber head in that shot. It was in shed, so maybe that is why it is still hanging around the den in the middle of June after a week of temps around ninety.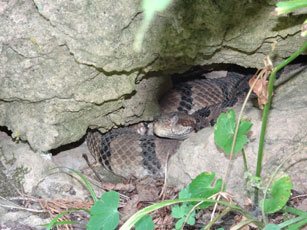 I wandered the rest of the area before checking on the rookery rock. I didn't see any snakes as I approached, but there was a timber shed on the rock.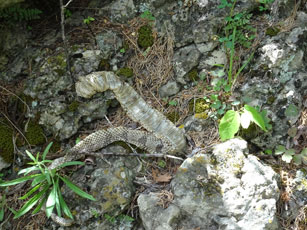 When I got closer to the rock I could see another timber looking at me through the grass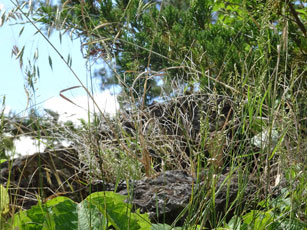 There were three or four timbers on the rook all together. I couldn't tell for sure because I didn't want to mess with them too much.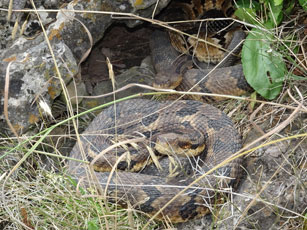 This big light gold female was on the other side of the rookery rock.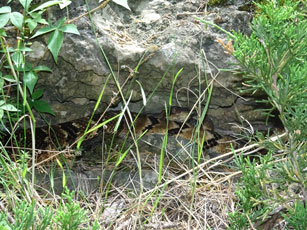 That was it for the north den, so I moved over to the west den that we discovered earlier this spring. We have only seen two timbers at this den so far, so we don't really have a handle on how many might actually be using it. Today I got another clue.
This shed was really large, it appears to be from the snake we have seen here a couple of times, though I obviously can't be sure of that.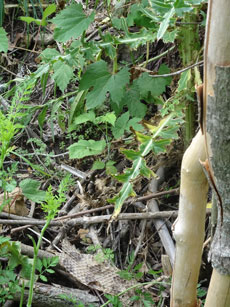 These three sheds were about twenty feet from where we suspect the den opening to be. I looked all around for the previous owners of these sheds but didn't find any snakes. This is pretty good evidence that the population at the west den is better than we originally thought.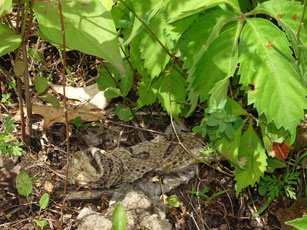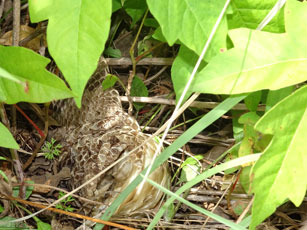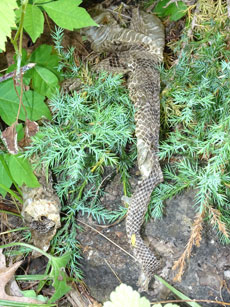 I learned a few things today, and it was a cool way to spend Father's Day. I can't wait to see what else we uncover about the new den!